The 6th installment of the Great EdTech Debate focused on the ideas of openness and sharing, posing the statement: Openness and Sharing Is Unfair To Our Kids.
I found the debate topic itself rather broad, so I wasn't quite sure where the debate teams would take it. For this reason, I also wasn't totally sure which side I leaned more towards.  When I think of openness and sharing, my mind usually goes straight to sharing things such as pictures online, or via social media. Or, due to current events, sharing students' work through online classrooms, such as Seesaw. That being said, through this debate, I was introduced to many other ways openness and sharing can occur.
A  Quick Debate Recap
Team Agree: Openness and Sharing Is Unfair To Our Kids.
Melinda and Altan took on the task of arguing FOR the debate statement. In their video (shown below), Melinda and Altan outlined three main reasons why they believed openness and sharing is unfair to kids. They were:
Privacy Issues
Challenges Caused By Openness
Problems Involving The Use Of Cellphones
Team Disagree: Openness and Sharing Is NOT Unfair To Our
On the opposing side, Sherrie and Dean argued that sharing and openness were not unfair to our kids. Their video highlighted the positives that can come from openness and sharing, such as:
Putting Learning First
Learning On Your Own Terms
Learning With Relevance
My Thoughts & Takeaways
Team Agree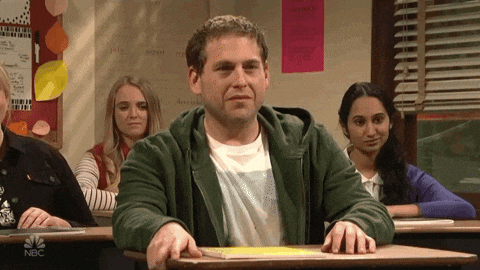 There were 2 major points that Melinda and Altan spoke about that really resonated with me, and those were:
Privacy and Language Barriers
Parents Violating Privacy and Harming Their Child's Digital Footprint
Privacy and Language Barriers
I really appreciated the information, and focus, that was given to EAL families in Melinda and Altan's video. There is a high EAL population in the school I work at, so I found this information extremely valuable. In the video, it was argued that many media release forms given out from schools are very wordy, and it is often difficult to understand what you are agreeing to (or what you are leaving out). During the class discussion, Kalyn stated how, even with English as her first language, she often struggles with fully understanding the media release forms she receives as a  parent. Melinda and Altan argued how understanding these forms can be even harder for families that are new to Canada, or English is not their first language.
Not understanding these forms can lead to privacy issues, or parents agreeing to things (such as sharing their children's photos online) that they actually would have preferred to not consent to.  Melinda and Altan did a great job offering solutions on how to prevent, or ease, these misunderstandings from happening. These included:
Using a translation program, such as Microsoft Translator
Rewriting the form with clear, simple explanations
Using examples in the form, such as photos
Educating parents about negative consequences
These adjustments seem so simple, and should be common sense, yet they often aren't done. I am looking forward to using these techniques in my own newsletters and forms I send home next year to help all of my families better understand what I am trying to communicate with them.
Parents Violating Privacy and Harming Their Child's Digital Footprint
Melinda and Altan posted the article Posting About Your Kids Online Could Damage Their Futures that stated how, "Parents are already some of the biggest violators of their kids' privacy, leaving potentially harmful digital footprints well before the age of consent."  This statement has been stuck in my brain since I read it. Parents, and teachers, who post photos of their kids/students often do not ASK the child before doing so.  We have talked so much this term about digital citizenship, and the digital footprints we leave, and many children do not have a say about what their footprint looks like from the start. We, as adults, are taking over this footprint.  A footprint that doesn't even belong to us. That leaves a bad taste in my mouth. . .
As it came up in the discussion, some parents or teachers share to brag, or compare with others. There is no real concern given to how that sharing will impact that child down the road. Or even immediately. In the article Do you know where your child's image is? Pedophiles sharing photos from parents' social media accounts, it is outlined how innocent photos posted online can put kids at risk for exploitation and some other pretty scary consequences. 
Now, I don't want to sound like I'm fear mongering, and saying that no one should ever post pictures of children again. I fully believe there are positives to sharing, but I also believe we need to take steps to ensure we are doing our kids/students justice when we do so.  Things like asking for their permission first, or including them in the decisions about WHAT we post about them would be a great place to start!
Team Disagree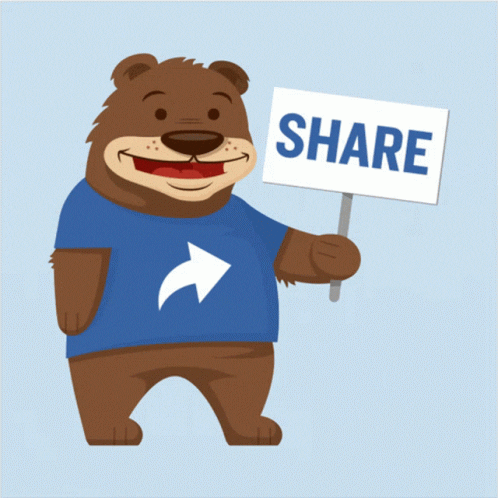 Now, I know it may seem that I am fully on Team Agree; however, Dean and Sherrie also made strong points that stuck with me, such as:
Including Students/Kids In The Process
Openness and Sharing Allows for Connectivity
Including Students/Kids In The Process
I appreciate how Dean and Sherrie pointed out that openness and sharing needs to be done respectfully and responsibly, and INCLUDE kids and students. They posted a great article, Protecting Student's Privacy on Social Media, that can even help you get started with this. 
They also make a great argument for teachable moments, and how including students in the openness and sharing process will allow them to learn how to create a positive digital footprint.
Openness and Sharing Allows for Connectivity
I also enjoyed their argument in Sherrie's edition of RANT about openness and sharing encouraging connectivity, and the 4Cs. This has become so apparent with online teaching. Using a Seesaw classroom, there is a TON of sharing happening. Without this, parents would not be able to see the growth their child is making while away from school, and students would not be able to connect and learn.
Final Thoughts
In the end, I took a lot away from this debate, and, like the debates that came before, I can see valid points from both sides.  I think they key to openness and sharing is doing it respectfully and responsibly.  Including kids in the process of what gets shared is essential, since it is their digital identity you are shaping. Also, make sure you are sharing for the right reasons, and not just for your own clout.  I believe if these ideas are taken into consideration, openness and sharing can be beneficial for kids and students, rather than unfair.